Uncovering The Best Form of You
We begin with the belief that pure beauty—in its best form—is already inside of you. Our spa services build off that belief and carry into customized treatments with quality products, healing the body and creating a new level of confidence during each visit.
Back Facial
$100 | 60 MINS
This treatment includes a deep clean to the back, an upper body (back massage) for relaxation, and a treatment to target any concerns. Treatments will manage acne, brightening, pigmentation, scars, and any dull/textured and discolored skin issues.
Armpit Facial
$75 | 40 mins
This facial can detox discolored skin, brighten, soften, and smooth the underarm skin to get rid of blackheads and ingrown hairs you might be experiencing.
Hebe Goddess Facial
Starting at $175 | 5 min - 1 hr
An exclusive divine treatment combining advanced technologies for real results. This royal spa treatment will renew the skin, body and mind, targeting fine lines and pigmentation (scars and dark spots), as well as boosting natural collagen production.
Hot Date Facial
Starting at $130 | 5 mins - 45 mins
Replenish natural hydration with exclusive freshwater herbs and tropical enzymes. This treatment will stimulate youthful vitality by drenching the skin in hyaluronic acid, luxury minerals and brightening botanicals, creating healthy plump skin.
Maskne Facial
Starting at $100 | 5 mins - 50 mins
A comprehensive skin analysis, facial and product recommendation session for mask acne.
Prejuvenation Facial
Starting at $100 | 5 mins - 40 mins
This is the revolutionary pre-juvenation facial. This facial is recommended for centennials (Gen Z) and millennials. It's the best way to bank your beauty for the coming years!
Red Carpet Facial
Starting at $150 | 5 mins - 55 mins
Indulge your skin in a powerful, effective, and instantly gratifying facial for instant glowing, lush and flawless skin. This pumpkin retinol enzyme peel is a gentle corrective treatment for all skin types.
Classic Facial
$75 | 45 mins
Our Classic Facial deep cleans and extracts to leave your skin feeling refreshed and smooth. This is recommended for our beginners and low-maintenance clients.
Brow Wax (clean up with no shape)
Complimentary Consultation
Free | 30 mins
A complimentary session to educate clients on services and products we provide in skincare or makeup.
Skin Consultations
$50 | 20 mins
Identify your skin concerns with one of our consultants and sample products together as you enjoy learning how to take care of your skin.
There is a minimum product purchase of $50.00 for this service.
Makeup Application
$75 - $175 | 30 mins - 1 Hr 30 mins
Natural Look $70
Soft Glam $75
Soft Glam + false lashes $90
Dramatic Full Glam $150
Dramatic Full Glam $165
Air Brush Soft Glam $85
Air Brush Soft + false lashes $100
Air Brush Dramatic $160
Air Brush Dramatic + false lashes $175
Wedding Makeup Package
$1,000 | 5 hrs
Get inspired looks for your big day with a variety of makeup styles that can be applied from the comfort of your venue or home.
Henna Brow
$40 | 40 mins
Brow tinting that stains the skin and tint the hairs for up to 6 weeks and a tint on the skin that can last anywhere from 2-10 days.
Makeup Classes
Beginner
$100
Learn the principles of makeup theory, then create your own personal basic look.
BOOK NOW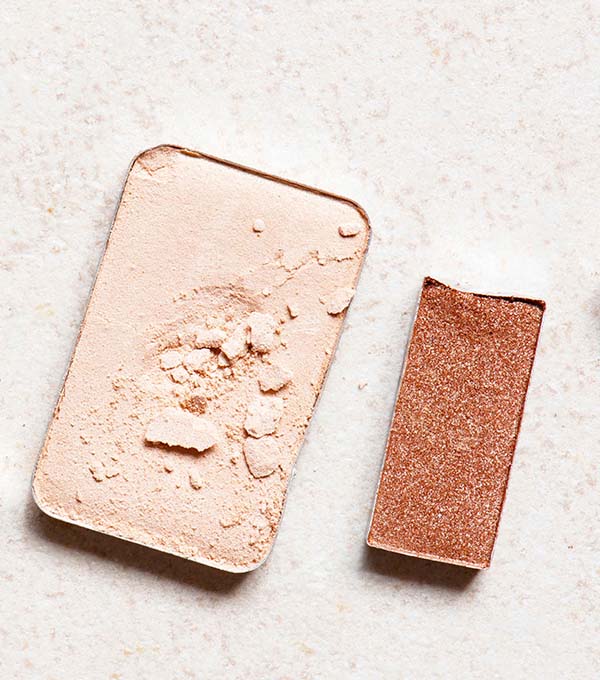 Makeup Classes
Intermediate
$100
For those who can work their way around a palette, but want to refine their skills, this course includes a walkthrough of our dramatic look, which emphasizes shading and blending.
BOOK NOW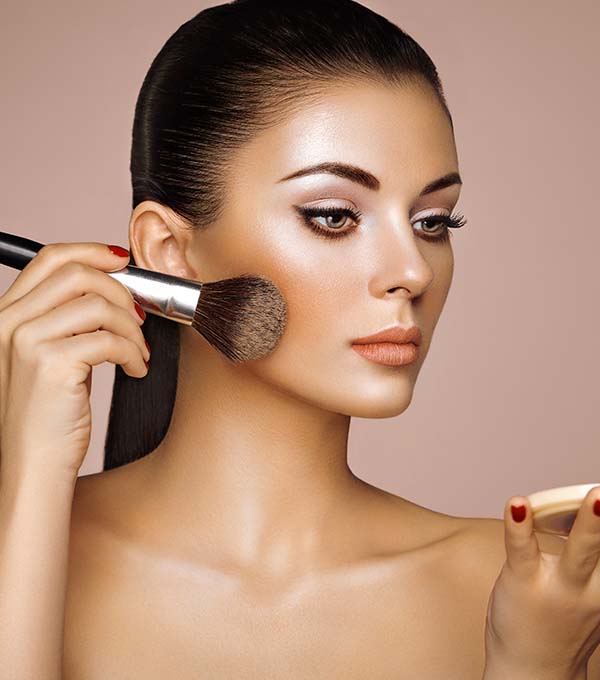 Makeup Classes
Advanced
$150
Reach the peak of makeup artistry together as we discover some of the most advanced techniques, then put your talent to the test as you recreate an expert design.
BOOK NOW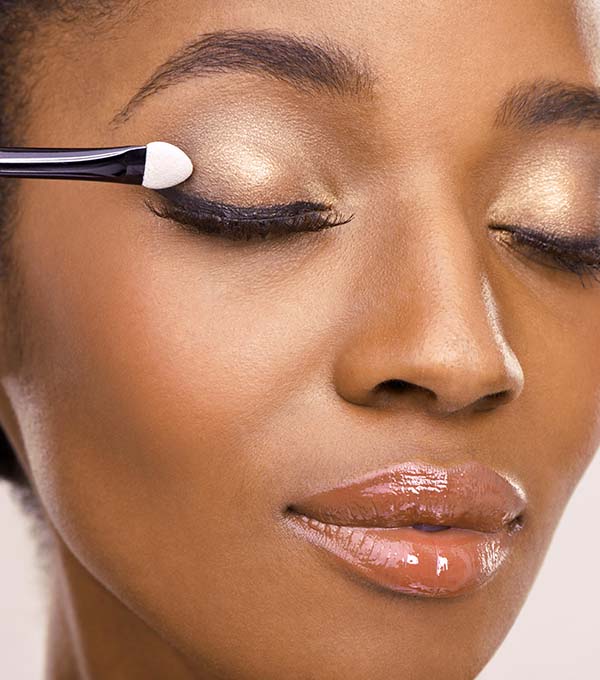 In certain instances, our menu prices may change. We will always strive to maintain costs and only change prices when necessary. We will always quote a "starting at" price and not a final cost, due to your current skin conditions on the day of the service.
Our service providers will go over your services and define any changes to pricing if any are needed.
Deposits/fees/no calls no shows/etc
Before you book make sure your appointment time has been approved by your service provider. In order to book an appointment, a NON REFUNDABLE deposit starting at $50 is required. The non-refundable deposit amount depends on your service price. The deposit(s) WILL NOT be refunded under any circumstances. Deposits secure your space, ensure prompt service, and will go toward your service(s). Please take note, there is a cancellation fee which is the deposit amount of whatever service you booked. If you need to reschedule you must do so 24hrs before your appointment or you will be charged the deposit amount paid and also be required to put down an additional deposit for your new appointment. Deposits may only go towards one rescheduled appointment, after the second time you reschedule we will require a new deposit for the appointment. If you are a "no call no show" you will have to come in as a walk-in. If you are 15 mins late there will be an additional $20 added unless you speak with your stylist and they tell you otherwise. The $50 deposit may be paid over the phone or in the salon when you are booking your appointment. All contact information will be provided in your appointment confirmation email. By choosing to book any appointments you are accepting and approving everything mentioned in this statement.
Cancellation policy: We require at least 24 hours when canceling an appointment. Multiple bookings require at least 48 hours. Repeated no-shows or cancellations may require credit card prepayments to reserve future appointments.
Facial service is up to 45 minutes.
Remove your contact lens prior to the appointment.
Please inform your technician of any known skin conditions before your appointment.